---
Western Kentucky University's culture promotes social responsibility and civic involvement. Our students volunteer frequently in Bowling Green, Warren County, and the surrounding areas, and many of our departments sponsor programs that benefit the community. Read about some of these great programs below, and explore this site to see the ways WKU stays involved in Southern Kentucky. 
Every August, WKU's newest Hilltoppers are invited to participate in M.A.S.T.E.R. Plan, the university's five day transition program for new students, which takes place the week before classes begin.  One of M.A.S.T.E.R. Plan's featured events is Big Red's Blitz, where participants "blitz" Bowling Green, completing four hours of service at local non-profit agencies/organizations. Big Red's Blitz volunteers, also known as "Blitzers," are sent out into the community in groups to work alongside Big Red, M.A.S.T.E.R. Plan Mentors, and fellow classmates, to complete various service projects. 
Leadership & Volunteerim  has implemented various programs to encourage leadership and volunteerism among the student body of WKU. Through specific fundraising events like Midnight on the Hill and ongoing efforts like alternative breaks and the Dynamic Leadership Institute, students are able to give back to their community and experience the benefits of volunteerism first-hand. | Learn More
WKU strives to reduce our impact and assist the surrounding community in sustainability efforts. The Office of Sustainability ensures that WKU is an institution that provides innovative solutions to global challenges, prepares students as engaged and responsible citizens, and observes best practices in campus operations and services. 
Stories from Inside and Outside the Classroom
Firefighter Research
Community-Based Research
The WKU Center for Environmental and Workplace Health, in the College of Health and Human Services, worked with the Green River Firefighters Association (GRFA) in northwestern Kentucky to create a model for partnerships with rural firefighters to conduct community-based participatory research. Leading this effort has been the team of Environmental and Occupational Health Science (EOHS) faculty from the Department of Public Health that include Co-Directors Drs. Gretchen Macy and Edrisa Sanyang and founding Director Dr. Ritchie Taylor, and instructor Jacqueline Basham. 
Farm to Campus
Service Learning
As part of its ongoing commitment to sustainability and to providing students with hands-on applied research and learning opportunities, WKU began a unique farm-to-campus program that enables the WKU Restaurant Group to facilitate campuswide distribution of produce, meat, and dairy products produced at the WKU Farm. Faculty and students have grown vegetables at the university's farm for nearly two decades for educational and research purposes, but this new program allows the entire WKU campus community to enjoy the products produced at the farm in campus restaurants for the first time.
Hope Harbor
Internships
Braiden Abbott from Portland, TN, started volunteering as an advocate with Hope Harbor, Inc., a sexual trauma recovery center, three years ago as just one of the multiple ways in which she created a path to gain experience for a counseling career. Abbott always felt passionate about working in a field that would provide an opportunity to assist others in some way.
Abbott earned a Bachelor of Arts degree in Psychology at Western Kentucky University and has now completed her master's degree in Clinical Mental Health Counseling on the Hill. 
Habitat for Humanity
Volunteer Service
WKU's campus chapter of Habitat for Humanity volunteer their time building homes for families during the year. In addition, members of Habitat for Humanity travel together during alternative breaks to visit different areas of the country. Habitat for Humanity at WKU is a student organization in which any student can join. 
Bike4Alz
Giving
Imagine riding your bike an average of 80 miles a day for a 3,600-mile trek across the country. Since the inaugural ride in 2010, members of the Phi Gamma Delta fraternity have made that ride. Their fundraiser, Bike4Alz has netted $600,000 for Alzheimer's research. In 2023, one of this year's riders had the unique experience of his two older brothers having gone before him. Learn about Bike4Alz through the experiences of Luke, Jacob, and Will Howard who rode in honor of their great grandfather.
Earth Day
Awareness & Advocacy
 WKU works to create a practical and educational approach toward the pillars of sustainability, and on Earth Day we celebrate the reason why. As Director of Sustainability Leslie North states: It is the day to celebrate our successes, enjoy the outdoor beauty of our campus, and remember our role in promoting environmental health and well-being in the incredible community and world we inhabit.
---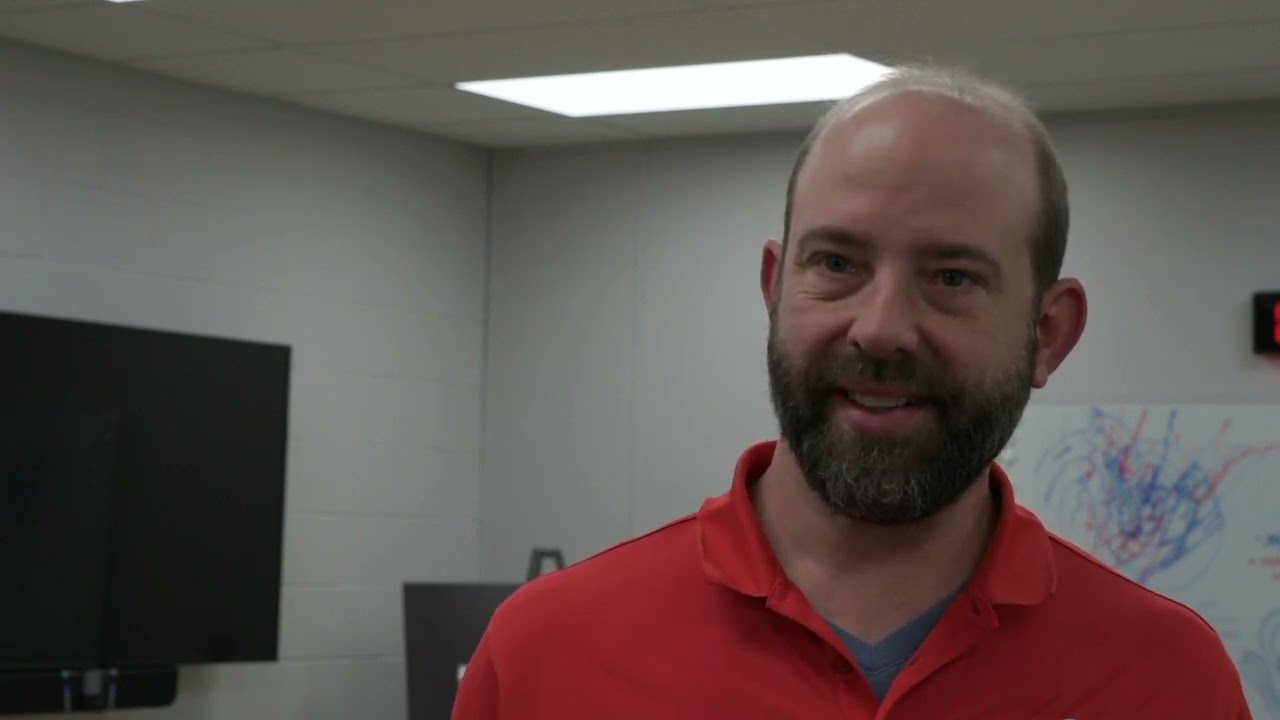 WKU opened the Disaster Science Operations Center (DSOC) in 2022.
The new operations center, located within Environmental Science and Technology Hall (EST), brings together faculty, staff, and students from Meteorology, Emergency Management Disaster Science, and Homeland Security Sciences to improve emergency disaster mitigation, management, and response.
"Great universities inspire innovation, elevate communities and transform lives. The work we do through our new Disaster Science Operations Center does all three," President Timothy C. Caboni said.
Dr. Josh Durkee, University Meteorologist, said the idea to open DSOC came about after a trip to Phoenix in 2019 to visit and consult with Amazon, Inc.'s Global Security Operations Center.
---
Some of the links on this page may require additional software to view.